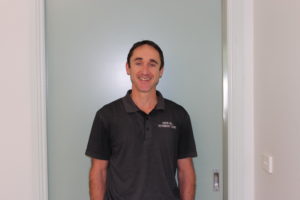 Ben Russell
Veterinarian & Practice Owner
Ben graduated from the University of Queensland in 2003. He started work in Mount Isa & stayed for 2 years. Following this he spent 1 year in Kingaroy, before coming to Swan Hill in 2007 to take over the practice with his brother Tim. Ben grew up in Swan Hill & is keen on all facets of mixed practice.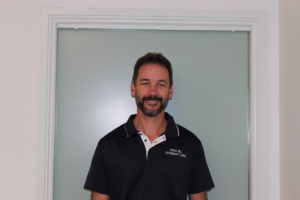 Tim Russell
Veterinarian & Practice Owner
Tim graduated from the University of Queensland in 1999. Working in an Equine Specialist practice in South Australia for 2 years he was heavily involved in equine reproduction, lameness evaluations and orthopedic surgery. He then moved to Queensland working in a general mixed practice working mainly with large animals in particular horses and cattle. He then returned to horse reproduction working in the Hunter Valley Region of NSW until returning home to Swan Hill in 2007. Tim enjoys working in general mixed practice with a special interest in equine reproduction.
Anna graduated from the University of Queensland in 2007. She has worked at the clinic since December 2007. Anna enjoys all facets of general practice and has a special interest in small animal internal medicine. She enjoys continuing her education and completed a post-graduate distance course in ophthalmology in 2010. She has also completed short courses in small animal reproduction, small animal neurology, rabbit and guinea pig medicine, thoracic radiology, and feline emergencies.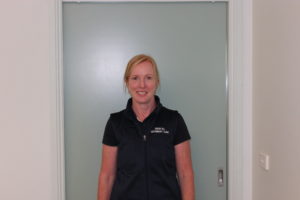 Angie Mercer
Practice Manager
Angie has been involved in the veterinary industry for over 20 years. She started in Queensland and has been an integral part of this clinic since 2008. Angie is a talented veterinary nurse who is also a fitness fanatic.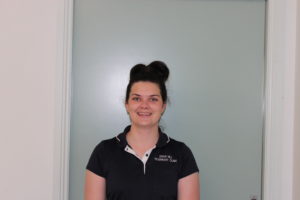 Teagan Lewis
Veterinarian Nurse
Teagan has been working at the clinic as a veterinary nurse since 2012. In 2017, she completed her Certificate 4 in Veterinary Nursing. During this time she has been running puppy pre-school classes which are enjoyed by all. She is known for adopting all the strays, regardless of species.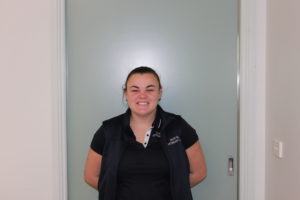 Rachael Hoare
Veterinary Nurse
Rachael has been a part of the team since 2014, starting as a work experience student to completing a school based apprenticeship. In her spare time she plays netball and enjoys water sports. Rachael really enjoys the practical aspect of being a veterinary nurse. She has recently completed a Certificate 4 in Veterinary Nursing & is currently studying her Diploma.
Madison Sutton
Veterinary Nurse
Madi joined the team late September 2018. She completed her certificate 2 in Animal Studies in 2012 & is currently working on her certificate 4 in Veterinary Nursing. In her spare time, Madi likes hanging out with her fur babies – 2 dogs & 1 cat.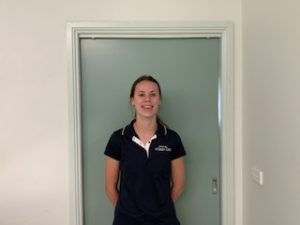 Brittany Dunstone
Veterinary Nurse
Brittany has been a part of our clinic team since October 2018. She is currently in year 12 and has completed her Certificate 2 in Animal Studies. Brittany loves food & walking her dogs in her spare time.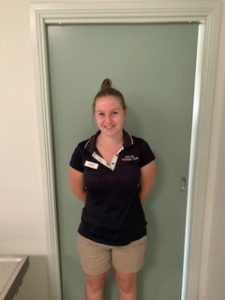 Chelsea Main
Veterinary Nurse
Chelsea joined the team at the start of December 2019. Chelsea has completed her Certificate 4 in Veterinary Nursing in 2019. In her spare time Chelsea loves to spoil her two dogs. Chelsea enjoys working with large animals and the practical side of the job.