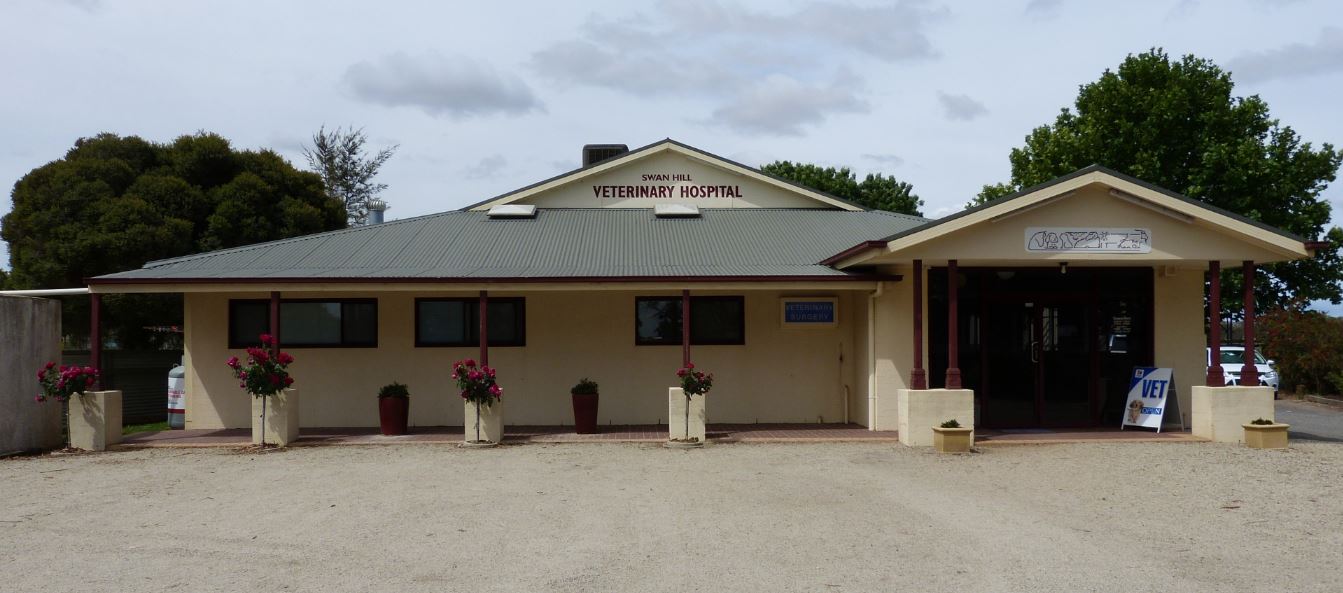 When it comes to veterinary care, you want only the best for your pet.  The Swan Hill Veterinary Clinic is committed to providing your pets, large or small with cutting-edge veterinary services in a caring and compassionate environment.  For over 40 years, we have been providing excellent modern veterinary medicine and personalised care for your beloved animals.
COMMUNITY INTEGRATION
The Swan Hill Veterinary Clinic has been serving the local community and surrounds since the 1960's. The practice has grown and evolved to cater for the requirements of our region. The current owners, Ben and Tim Russell, took over in 2007, continuing to grow the thriving practice. Throughout our history, pet owners have come to rely on us as a friendly, diligent and caring partner in the treatment of their animals.
OUR GOAL
The focus at the Swan Hill Veterinary Clinic is to provide the best veterinary care possible for your pets. The hospital is purpose built with state-of-the-art equipment to help our experienced and very friendly staff achieve this. Our aim is to create a relaxed and caring environment. We welcome your continued support and look forward to working with you to keep your animals healthy and happy. Please view our website or call us for more information about the services we offer.